The Library offers a limited number of free passes and discount coupons to the general public. Discount rates for each location are listed below.
All passes are generously sponsored by the Friends of Jacob Edwards Library.
Museum Pass Policies:
Passes may be checkout out with a valid C/W MARS library card in good standing, and returned to the library within three days, unless otherwise noted.

Southbridge residents may reserve passes in advance by calling the library at 508-764-5426.

Please return passes in a timely manner so that other patrons may enjoy them! Any pass returned after the due date given at check-out will be charged a late fee, and a replacement fee will be charged for passes lost or not returned.

Check the museum's website for their current hours, admission prices, and visitor policies.
---
Magic Wings Butterfly Museum & Conservatory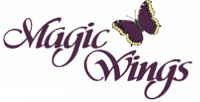 281 Greenfield Road, South Deerfield
(413) 665-2805
www.magicwings.com
Free admission for one individual
For best value, use this for an Adult admission!
Children under 3 are free
This pass must be checked out and returned on the same day. It can be returned in the provided envelope to our outside drop-box after hours.
---
Massachusetts Parks Pass
(617) 626-1250
www.mass.gov/visit-massachusetts-state-parks/locations
Discount rate: Free parking for one vehicle at over 50 facilities in the state parks system that charge a day-use parking fee
All active duty military and their dependents can obtain a free annual parks pass
---
Old Sturbridge Village

1 Old Sturbridge Village Road, Sturbridge
(800) 733-1830
www.osv.org
Discount rate: 50% off daytime admission for up to four individuals
Children under 4 are free
Not valid for evening programs
---
Salem Witch Museum
19 1/2 Washington Square North, Salem
(978) 744-1692
www.salemwitchmuseum.com
Pass needs to be checked out at the Library.
Online reservations required using the pass.
Discounted admission for up to six visitors: $9 for adults/seniors, $7 for children 3-14
Children 2 and under are free
This pass is not valid on October weekend dates or on Halloween
---
USS Constitution Museum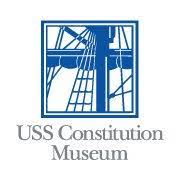 Building 22, Charlestown Navy Yard, Charlestown
(617) 426-1812
www.ussconstitutionmuseum.org
Free admission for parties of up to 9 people
Limited to one pass per party
---